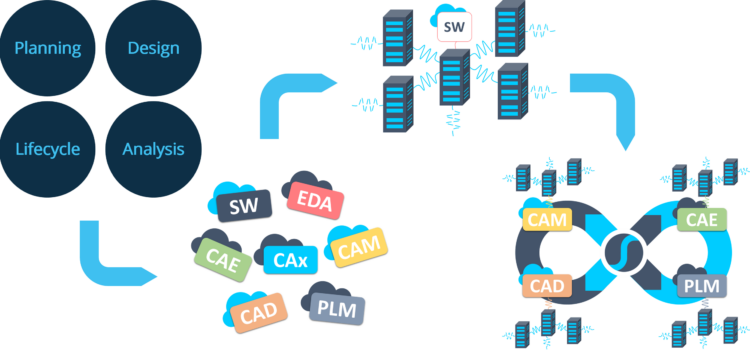 Product Development: Create the solution according to characteristics and functions that satisfy the needs of your customer.
Software as a Service: Move on by scaling the computing power of your product development according to your needs.
Computing as a Service: Round off by integrating the software tools within your product development in a pay-per-use basis.
Integration as a Service: Get on by using the right software tool for your product development from anywhere and at anytime.